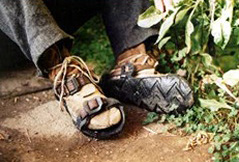 These two articles show you how to make your own sandals from junk. I really liked the old tire sandals because they used to be a fad when I was in high school. Kids would come back from their trip to California and wear the tire sandals that they got from Tijuana. I remember them turning your feet black for the first few months that you wore them.
I just don't have any old tires to make sandals out of. Do you have a set of old tires lying around your house? I never have. Grocery bags, however. I've got tons of them.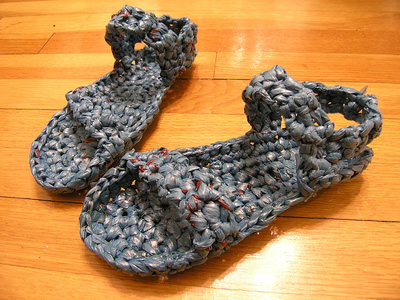 I am really excited about these grocery bag sandals and they are the next crafty project on my list. I'm gathering the bags in anticipation.