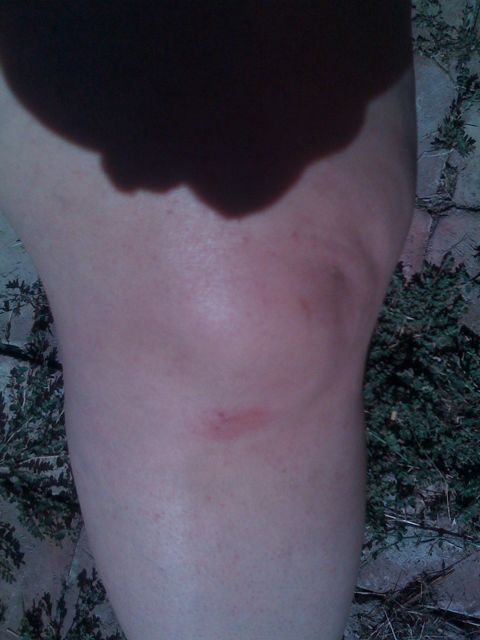 At the reunion last week, they took us on a tour of Kearns High. The first part of the tour was through the auditorium. The school got all new seats and the tour guide was pretty proud of it. She walked us through the dark auditorium. I remember thinking to myself, "She's not going to turn on the lights? Someone's going to trip over something in this dark."
I realized that this was a negative thought and reassured myself that we would be just fine. There was light from the doors leading to the hallways and we had been in the sweltering heat of the auditorium for so long that surely our eyes had adjusted. Just when I neared the end of the trek through the dark auditorium, I felt like I had been worrying for nothing. I could see by the light of the door leading out and we were almost there. I felt stupid for worrying about tripping in the dark and scolded myself for not thinking positively.
Then I tripped on the seam between the floor and the orchestra pit.
As Mike gently picked me up from the floor, I thought to myself, "So much for positive thinking."