I am so grateful to YaYa for her YouTube videos showing me easy hairdos. I tried this hairdo: Heat Free Dolly Curls in Five Minutes.
I followed the directions and it really only took about five minutes and it turned out pretty well. I used Biosilk for my anti-frizz serum.
Sleeping in the curls was just as easy as sleeping without anything in my hair. I was surprised how easy it was to toss and turn at night. The curls basically held, but this morning, I wasn't so sure they would turn out as well as YaYa's.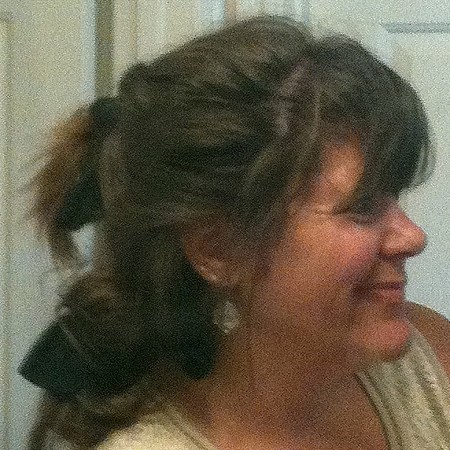 They ended up looking pretty good and it took almost NO effort: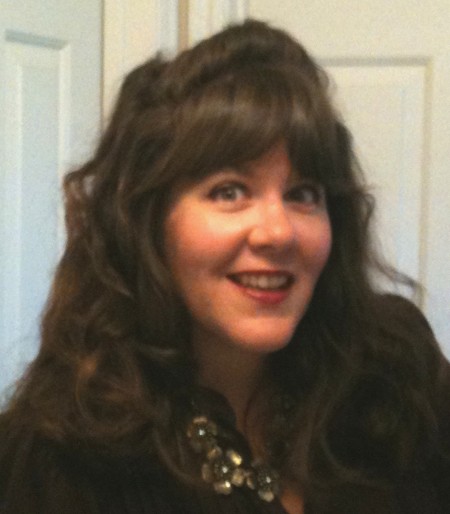 I can't wait to try her other hairdos!
Update 12-03-11: I still absolutely ADORE this hairstyle. I can do it much better now than that first day and I've learned to adapt it for my hair.
I use hairspray: When I used this technique, the curls looked stunning when I first took them out, but within a couple of hours they would straighten and look messy. Now, I spray down my hair to make it moist, but then I add two spritzes of hairspray to each curl before I roll it up and then a third to the outside of the curl. The hair stays curly all day long and after sleeping on it all night, it's not crunchy and stiff like it would be if I spray my hair with hairspray right after I take out my curls. I use Aussie Catch the Wave Sprunch Hair Spray.

I curl the top curl backwards: In the video, she curls the top curl away from her face. My hair works better if I curl towards my face.

TUCK IN THE ENDS: She says it in the video, but I can't stress enough how important it is to tuck in the ends. The curls stay nice and tight if you make sure that the ends are tucked in. If you look in that first photo, I didn't get my ends tucked in properly. I get much better results when I do.

Sleeping is easy: Since the curls are positioned at the sides under my ears and the top, I have absolutely NO trouble sleeping in them. Unlike other curlers, I have no neck pain in the morning.

I wash my bangs every morning: If I don't wash my bangs every day, they look REALLY greasy, so I put on a shower cap over the sock curls in the morning and wash just my bangs in the shower. The rest of my hair gets really dry, so it doesn't need to be washed every day, but my bangs are different. Wearing a shower cap makes me feel like a total dork, but I have a really cute shower cap, so that helps a bit.

Biosilk is your friend: I use a dime-sized dollop of Biosilk for each curl when I untie the socks in the morning. It makes my hair shiny and keeps the fly aways from flying away.
I love this hairstyle and in five years, I'm sure I'll look at all the photos from this time and laugh at the constant presence of dolly curls, but I don't care. I've never had a hairstyle look this good and take such little time. I'm sticking with it until it becomes so reviled that it's like wearing a mullet.
And even then, I might still wear it…