These are all the states that I have visited. This thing reminds me of those stickers that you can stick on your motorhome showing all the places you've been. The real question is that with so much gray area, why do I keep going to Las Vegas over and over?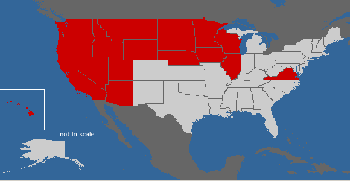 Create your own Visited States Map
I am a such West Coast girl! I need to get my booty over to the East Coast.