This video shows the inevitable conclusion to the iPod Phenomenon.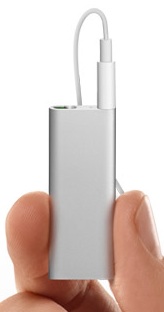 Of course, if I want only one song playing over and over, I already live in that hell. There is hardly a time when I don't have a song (or piece of one) playing over and over in my head.
Update: 04-05-09: Now that Apple has released the newest iPod Shuffle, this video doesn't seem so funny anymore.
It won't take any time for them to get down to the iPod Flea size.
Of course, by the time they do, it will cost $99 and play my entire music library… and I'll be able to control it with the power of my MIND!