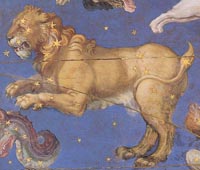 This is the second draft of your birthday message. The first one I wrote was a little depressing, so I'll post it tomorrow, when it's not your birthday. You won't read this until we get back from camping this weekend, but I like the idea of a small little digital birthday card waiting for you when you get back to the drudgery of your computer.
I feel so lucky that you and I are such close friends. I see so many people who aren't close to their sisters and I feel a little twinge of sadness for them. You're better than a friend could ever be because you've been around me ever since I was five. I don't have any other friend in my life who was my friend when I was five years old. You're the only one.
I'm wishing many good things for you this year. It seems like your life is going so great that there isn't much else that I could wish for you, but everything that you could ever want is right there in my hopes for you.
Do you remember when we played school in Billings? We got out Grandpa's slide projector and put in the slides that he had taken of mining sites. I taught you the different kinds of clouds there are: nimbus, cumulus, stratus, and cirrus. Half those clouds have a car named after them now. I wonder if that makes it easier for children to learn them now. It took a long time for clouds to become just clouds to me. I had to paint with Bob Ross for years to change them back into fluffy whiteness from the scientific harshness of their names.
You were my only friend when we were shipped up to Billings. I can't imagine how those summers would have been without you and I'm sorry you had to spend a couple of summers up there without me. I sent you as many letters and tapes as I could to keep you busy. I hope they were enough.
Happy Birthday, Sister!