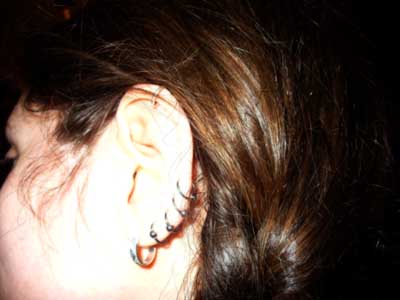 "I really like these little earrings with the ball, but I can't get the stupid ball in. I'm going to go to Blue Boutique and ask them to put the earrings in for me."
Stacey looked at me. I knew I had said something wrong. It made perfect sense to me, so I tried to justify myself.
"If they can pierce my belly button, they can put in my earrings. I'm already pierced. I just can't get that stupid ball into the hoop."
She shook her head, "You're braver than I am."
This from a girl with a tattoo around her upper arm.
---