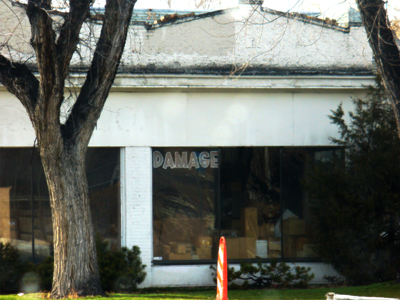 "Damage," that's all the window said to me. I vaguely remember there being a store there that sold freight damaged goods, but all that was left was, "Damage." I grabbed my camera and clicked the picture through the window of the Beetle, willing to live with any impurities on my windshield in my photo.
It sounds like the name of a character who comes to rough up the protagonist.
"Hello, I'm Damage. I will be giving you a beating today. Do you have any questions?"
I'm imagining him with a Bristish accent. I must be remembering something from some bit of fiction in my past. Does anyone have any ideas?