Scott Fraser shot this awesome video of starlings swarming. They flock to one tree, weighing it down. When they fly, they all jump up at once, bouncing out of the tree with force.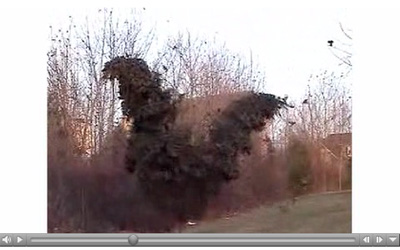 I love the way starlings fly. They act like a swarm of insects far more than a flock of birds. I love to see the black clouds of birds above my town.
Starlings are our favorite birds. That's why there is a Starling Fitness and a Starling Travel. Everything we do is under the Starling Studios name. When we take off, we all jump up at once and with such force that you can't help but look at us.