In honor of Halloween, I present you with Ezzy, the demon cat. Ezzy lived with us for a few years. I snapped this picture back in 2002. I thought I had lost it by accidentally saving over it, but I found it today.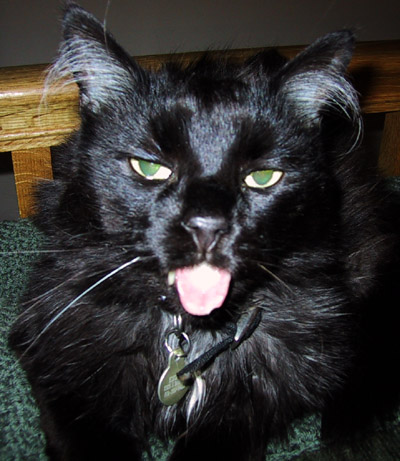 I have talked about Ezzy before:
As an update, Pedro was hit by a car on 2100 South a while ago, so now, we have no black cats in our lives. Ezzy was never a loving cat and this picture summed up her personality perfectly. We fed her and tried to take care of her and this picture and some scars from bites and scratches are all we got for the effort.