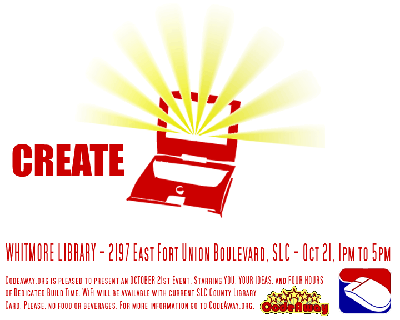 CodeAway
Saturday, October 21st 1pm – 5pm
Whitmore Library: 2197 East Fort Union Blvd. Google Map
In order to get online, you will need to have a valid Salt Lake County Library Card, so get yours now if you don't have one!
If you want to learn more about CodeAway, you can here:
I LOVE it! So come on over to the library!