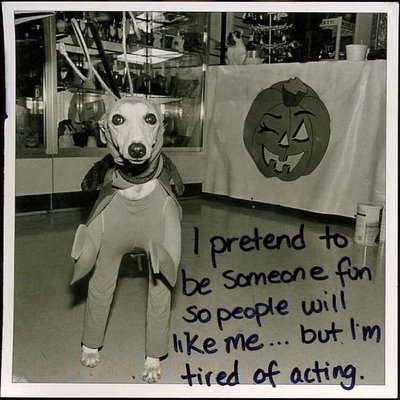 This postcard is sad to me because I used to pretend to be happy. The truth of the matter is, if you pretend to be happy long enough, you really become happy in the end.
I posted this because it's a Halloween picture, even though it's kind of a bummer. Hang on there, anonymous person. Halloween is just around the corner. That's something fun to look forward to!
---
PostSecret's beneficiary is the National Hopeline Network. It is a 24-hour hotline (1 (800) SUICIDE) for anyone who is thinking about suicide or knows someone who is considering it.