Cody arrived at Baja Rio at 6:43 pm. "Do you have a woman here waiting for me?" The girl at the front desk crinkled her brow. "I don't think so, but you can walk through and see if you find her." He briskly toured the restaurant scanning for Jen's straight and shiny hair. It had been a week since he had seen her. So much can happen in a week. So much can happen in just a day. How could he have let it go that long? She wasn't there. He sighed with relief.
"I guess she's not here yet. Can I get my name on the list?" The girl picked up two menus and said, "I can seat you now." Cody shook his head. "I'd rather wait for her here." The girl plopped down the menus and shrugged while he skulked back to the uncomfortable and wobbly chairs. He tried to push the memories of nights waiting at a table for her. It was far easier to wait in the front and slip out if she never came. He checked his Blackberry for a message, but nothing.
Cody's mind was a rush and he couldn't stop the voice inside his head, "You know, it's not her fault you're waiting here. You told her 7:30. She's not late. You're WAY too early. What if she came at six and left right before I came in? Did I stand her up? God, I hate this." A cold breeze flew into the room as a happy couple walked in. The girl at the front seated them and Cody watched as they held hands on the way to the table. "She'll come right at 7:30 just like we planned. Maybe I should IM her and tell her I was able to get out here a little earlier." He pulled out his phone and texted a message. He reread it five times before sending. "Got out early. I'm at Baja Rio now." He sent the message and stared at the phone for a response. It buzzed within a minute. "I'm coming. Get us a table."
A warm smile washed over his entire body. He stood up, "I just got a message from her. I guess I want a table now." The girl pulled two menus from the pile and led him to the table. Before she could walk away he added, "Her name is Jen and she'll be looking for Cody. She has long brown hair. It's straight." The girl just raised her eyebrows and nodded before walking back to the cold front room.
Cody could smell the food and realized that he was hungry. He looked over the menu and tried to think what was the best to order. Should he order a bottle of wine? Maybe margaritas? No, he had to work tomorrow. At 6:56 pm, Cody saw the girl at the front point at him. Behind her was Jen. It was as if she were lit up like a movie star. A soft glow surrounded her as she headed to his table. Should he stand up? He was paralyzed. He just sat there watching her head toward him.
"That's cool that you got out early. What was the problem?" She leaned over to kiss him on the cheek and his entire body felt her lips touch his skin. "Tiger needed fluids." Jen swished into her seat and gracefully picked up the menu. "Tiger needs fluids every day." Cody shrugged. "I can't do it all by myself. I need someone to hold her and my neighbor couldn't come until six." Jen nodded looking at the menu. "You've been dealing with this for a couple of years. Most people would have had her put to sleep by now. Why do you put up with it?"
Cody's forearms were resting on the table, holding the menu. He looked down at formerly enticing descriptions of entrees. He struggled for an answer, "She'll tell me when it's time." Jen barely heard him when the waiter appeared. They ordered and while they waited for the food, Cody listened to Jen talk about her exciting life and friends. Part of the reason that he loved Jen is because she led such a different life than he did. His job was intense and demanding. He was incredibly good at it and his firm adored him. Jen, on the other hand, had tried many lines of work. She stayed long enough for mastery, but easily became bored. She currently was looking for a new career.
Whenever they were together, her phone was nearby. Today, she had set it at the table and regularly checked it. It reminded him of his Blackberry that sat in his pocket. When it had a message from her, it had felt like a hot rock in his pocket. Now it just sat there silent, while her phone vibrated every few minutes. She stopped her soliloquy mid-sentence to check it again and he protested, "Could it be possible for you to just be with me tonight?"
The moment the words slipped out of his mouth, he regretted them. Pushing Jen was never a good idea. Whenever she felt any pressure, she backed away. Cody had learned to just enjoy the time she gave him, but tonight she was particularly distracted. The quiet that hovered over the table was only a couple of seconds long, but it felt like an eternity to him. She finally replied, "I just have a friend who has a job for me and I want to hear about it. You know how I used to take pictures of kids at Kiddie Kandids, well, he…" Whatever she said after that was clouded by Cody's relief.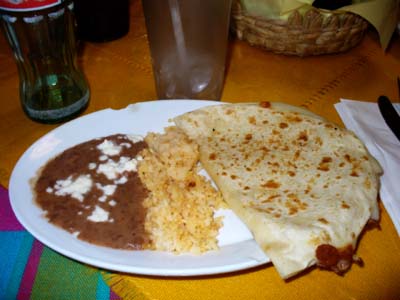 The dinner ended pleasantly and the two of them left the restaurant full of cheese and spicy tomatoes. He tried to hold her hand, but she had her cell phone in it. "So, see you this weekend?" He watched himself ask the question and noticed the desperation in his own voice. She held the phone up to her ear as they walked toward the parking lot. "I don't think so. I've got some freelance stuff lined up this weekend." Cody nodded and replied, "Should I call?" She shook her head and talked into the phone, "Hold on a sec, okay?" She pressed a button and faced him, "I'll call you when I have a moment." She went back to her phone without a good-bye, but she pulled him by the collar and gave him a quick kiss on the lips before leaving, all the time, talking to someone else on the phone.