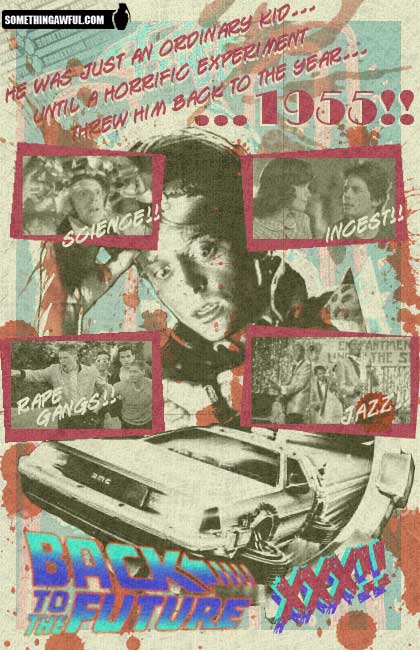 In honor of Grindhouse and it's B-Movie style posters, the folks in the Something Awful forums created this collection of B-Movie-style posters for A-Movies.
I think this Back To The Future entry by Reverend Cheddar is my favorite. Science! Incest! Rape Gangs! Jazz! When you look at it that way, it makes Back To The Future seem like a depraved piece of tripe instead of the… well, it's not depraved, at least…
I wish all movies had alternate posters that looked like this for me. There are a lot of movies that I would probably see just to see if the posters were accurate or not. There were so many movies on this list that I hadn't seen that I now kind of want to see, just because of the posters in this collection.