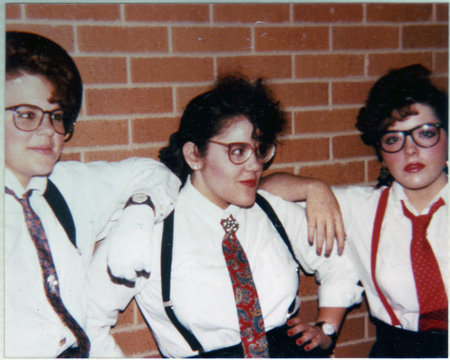 This is my absolute favorite picture from my Ritz days. The Ritz was an underage dance club and we went there every night it was open from 1987 until I got married in 1990. That's Steff, me and Dawni the night we all dressed up the same. We did it just for fun and the whole night people kept coming up to us and saying, "Did you know that there are two other girls here dressed up just like you?" It was awesome.
I took this picture with the 110 camera that my grandma gave me for my fifth grade year in school. I thought I took so many pictures with that camera until I got a digital camera and indiscriminately take photos of EVERYTHING now.
Luckily, my nose has grown substantially since then and it balances out my chin nicely now.
I had a lot of fun at The Ritz, but I don't want to go back. Despite all that fun, I'm having much more fun now.