My photo of Linda with the kitty litter on her nose showed up on this website:
This is what they did to her: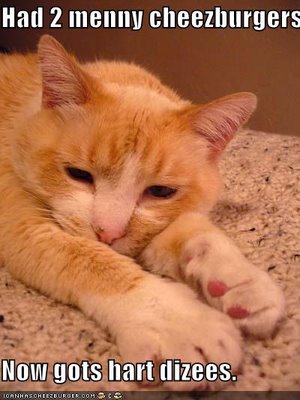 After having to have her put to sleep back in September, I'm still a little touchy about it. I left his comment on the site:
Actually, Linda died of kidney failure.

Funny thing is, the person who made this didn't notice that Linda had a piece of kitty litter stuck to her nose.

There was so much more potential for funny and it was just lost on this one…
Since they didn't ask permission to use my picture AND they made a joke about her being sick, I'm trying really hard not to be bugged by this.
I'm reluctant to see what kind of LOL they'll give her with this photo…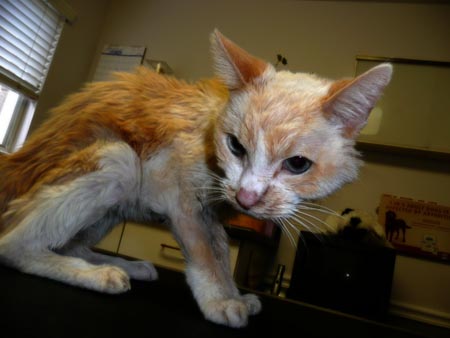 I've received a lot of joy from LOLCats. I realize LOLSecretz is a different website than LOLCats, but they used the LOLCatBuilder to put it there. I never uploaded Linda's picture to their website and it is freakin' impossible to find it in their collection. Do I call our lawyer to have them remove it?
My daily dose of funny cats has kept me happy despite this hell of a year.
I'm trying really hard not to be bugged by this…