Before Linda died, I saw something like this every day. Now that Linda is gone, Maggie is so lonely. Even when she sits on my lap all day, she meows.
I can't be another cat. I can't bear to get another cat. This video makes me happy and sad all at the same time.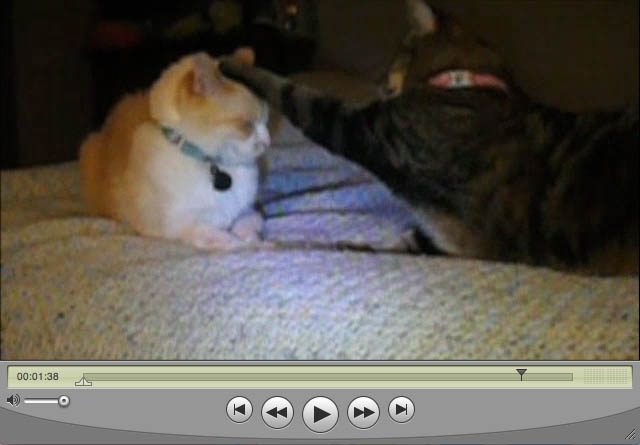 Download this video for your iPod
On another note, this video was filmed over a year ago. I never posted it because Mike is sleeping on the bed behind the cats. The reason you don't get to see more of the cats playing is because they woke him up and he kicked them off the bed.
I haven't been awoken by a cat fight on my bed for months.