I found this little guy on eBay and won it for only $20. The reason it was such a good deal is because it was missing its battery case on the back. I replaced it and gave it a new battery and it runs perfectly.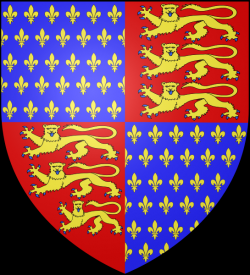 On a side note, this design is similar to the arms of Edward III. Flipped and colors switched and you have the same thing. The lions are more stylized, of course, but it looks very much the same. The funny thing is, it's Richard I that is called Lionheart. His coat of arms is red with three lions down the middle, though. Edward III came two hundred years later.
I always liked the design of this watch, especially the fleur-di-lis on red. When I was in high school, my grandma gave me a huge pile of old costume jewelry that she had left over from her days running an antique store. I had a little collection of fleur-de-lis pins that I used to wear.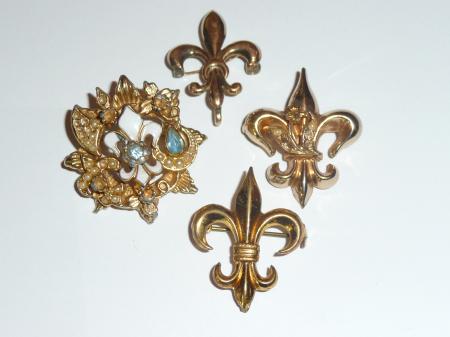 This Lionheart watch would have gone perfectly with those pins. Now that I've brought them out of storage, I think I'll wear them all together this fall.