Here is the Kearns High 1987 Video Yearbook. There are only about 1500 people in the world who care about this, but I thought I'd post it here for them to see.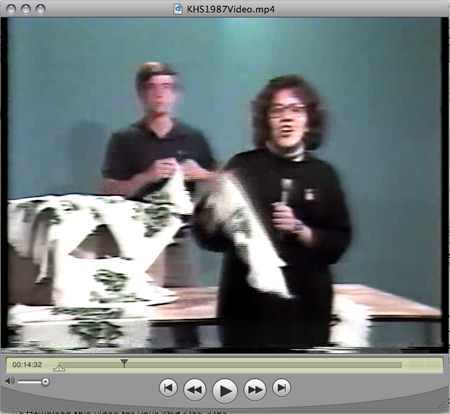 Download this video for your iPod
At the 14:20 mark, you can see me selling Kearn High Towels. I don't know why they thought those little towels would be better than t-shirts, but we sold an awful lot of them. I still have one stored in my basement. I really need to do something about my hoarding instincts.
P.S. If you look really closely, you can see me wearing my Sir Swatch, complete with the old school Swatch Guard.