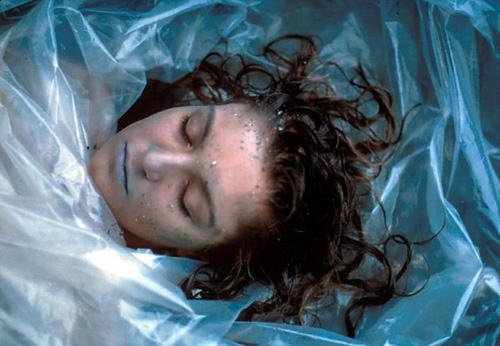 This brilliant essay from Annalee Newitz at io9 explores the idea that feminism is at the core of many zombie movies. The vision of a "dead girl wrapped in plastic" is enough to make anyone wish for revenge, but it goes further than that.
Ever since Dr. Frankenstein reanimated a woman to serve as his monster's bride and she said no, the zombie woman has been a weird figure for female resistance to control. Zombie feminism is an uneasy subgenre, daring to use freakish gore and death slapstick to pose questions about what it might take for women to become unrapeable.
Kudos to Annalee Newitz for writing an insightful and interesting essay on zombies and how they relate to our collective feelings about fighting back, even if it's from beyond the grave.