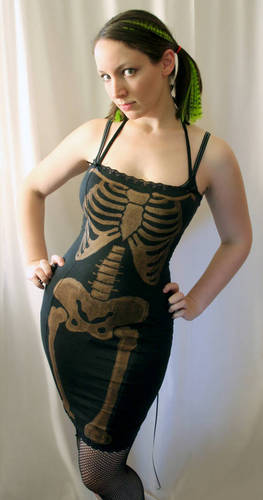 If you are looking for a new twist on the sexy costume this year, Craftster smarmyclothes has something to show you. She painstakingly bleached this skeleton on a sexy black dress.
Smarmyclothes has done an excellent job:
This is by far my best bleached skelly, yet. And I guess it should be, I spent at least 2 hours bleaching that skeleton, making sure it was anatomically correct, and all!
If you are looking for a sexy costume, skip past the St. Pauli Girl outfits and the flouncy skirts and go all the way to skeletal with this awesome idea!