I got an email from Newspapergrl a couple of weeks ago:
Laura,
I don't even like to bake but I'm in love with this blog today.
I thought of you when I saw her Halloween cupcakes.
Janet
She linked to Bakerella and the cutest Halloween cupcakes EVAR!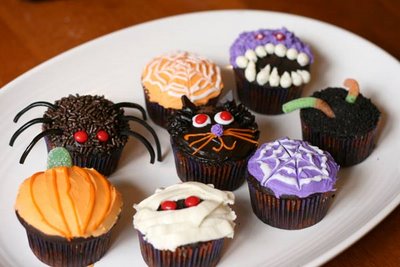 I still haven't decided what I'm going to bring to the Halloween party for my potluck dish. I have never even gotten a vote for my Halloween dishes, which makes me want to just bring something boring like the chili I brought last year. I thought for sure people would have voted for my monster cupcakes last year, but sadly, the giant Hostess Cupcake won instead.