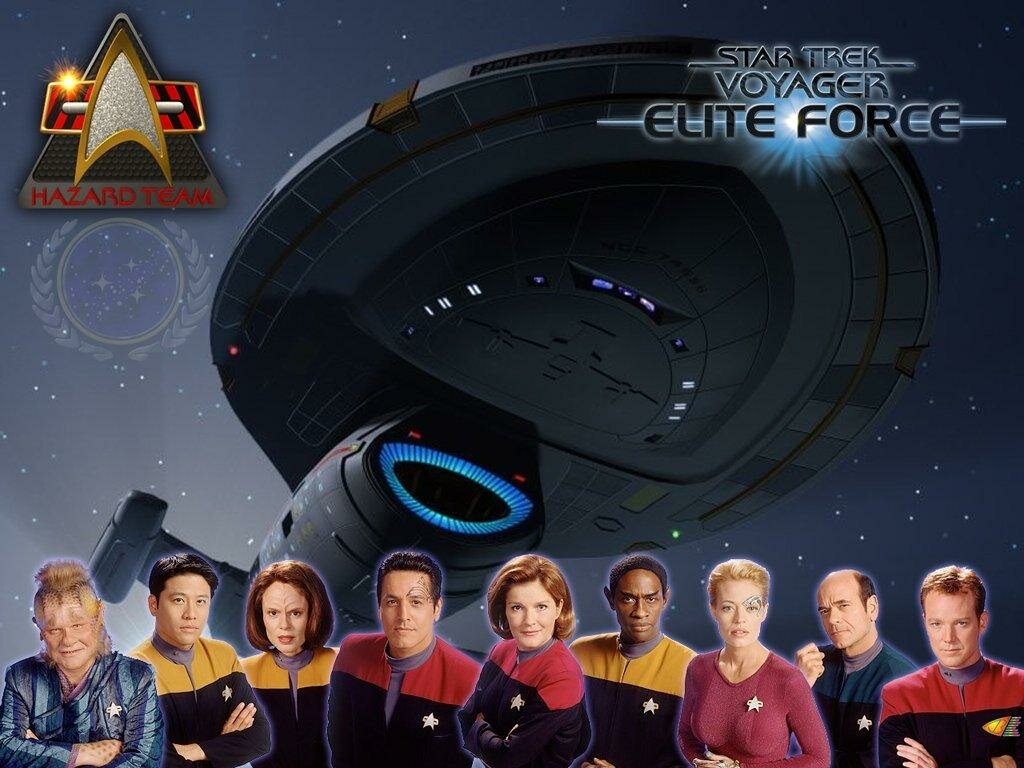 Can we just take a moment for a much belated review for Star Trek Voyager. When the series came out, I was so disgusted with it that I just stopped watching after the Amelia Earhart episode. They brought in Seven of Nine and I just assumed she was eye candy for the teen-aged boy in every man who watches science fiction.
About two years ago, however, our Tivo started recording episodes of Voyager for me. I would watch an episode and be pleasantly surprised. I still hated Kess. I still thought Seven of Nine was eye candy, but I was willing to take in an episode when I was running on my treadmill.
Something changed about a year ago. I was singularly impressed with the writing on a particular episode with Chakotay (one of my least favorite characters). He was stranded on a planet that was warring. Their language was different and Chakotay found himself involved in their fight against their enemies very quickly. It was such a beautiful episode that I saved it on my Tivo for a long time, watching it over and over. You can see it here:
Ever since then, I have watched EVERY episode of Voyager that Tivo has recorded for me. It is now my absolute favorite of the Star Trek collections, knocking out even Captain Kirk and Captain Picard. I even saw an episode with Q in it two nights ago and LIKED it. Q! The epitome of what was WRONG with Star Trek! And I ENJOYED the episode!
We are living in a resurgence of great sci-fi right now. We have Battlestar Galactica, The Chronicles of Sarah Connor, Heroes, Lost, Dr. Who, Torchwood and a bunch of other series that I haven't been able to keep up with. I haven't been watching any of them, but I have religiously watched Star Trek Voyager for the last couple of years.
I wonder… In ten years, will I be singing the praises of ten year old sci-fi while persistently ignoring the sci-fi of the present? Why can't I just get on the train NOW?