In honor of Valentine's Day, here is a lovely bronze heart: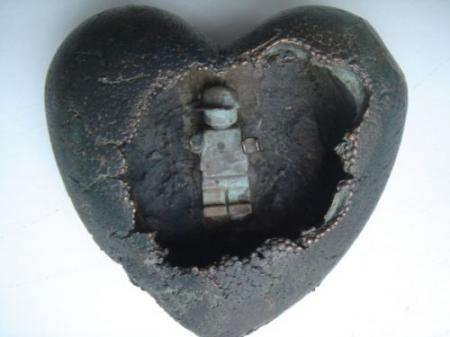 My brother made this sculpture for my on a summercourse. It is Bronze and weighs a lot ! He made this especially for me and I am quite blown away…. speachless…
There were so many Valentine's Days when I felt unloved. Of course, I ignored the devotion of my sister and parents. If you are feeling neglected this holiday, remember your family. They love you and want you to be happy.
There are more kinds of love than just romantic love.