Mike's aunt, Gini, gave us a matching t-shirt for Mini and Zadi. They love them!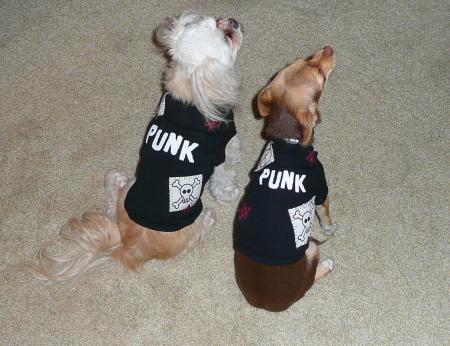 Gini and Mike's cousin, Emily, run Molly McB & Company. They sell doggie t-shirts and a bunch of other stuff.
It was hard to get them to sit still for the photos, but they looked so adorable in matching t-shirts!