My mom loved this photo of me and Stacey.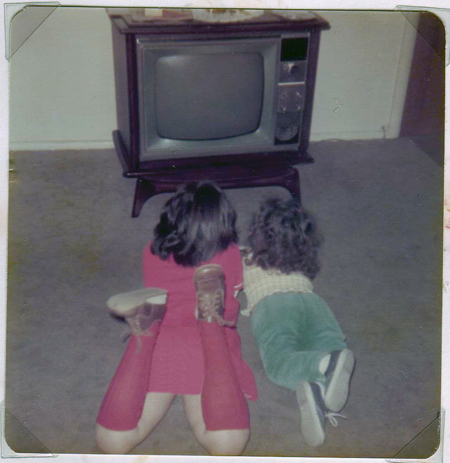 The only problem with it was that my underwear was showing. Through the power of Photoshop, I am now able to share this photo with the world. No more white undies showing here. I surgically added a few inches of length to my skirt and it's no longer inappropriate.
It's just a nice afternoon with just me and Stacey watchin' Sesame Street.