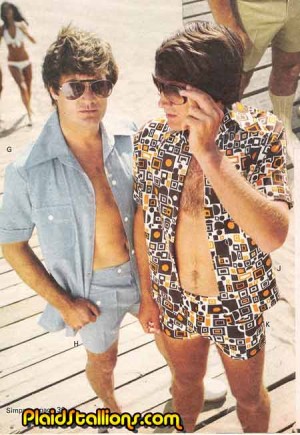 I love this photo of the Summer Pimps here:
When I was a kid, all the grownups wore clothes like this. It all reminds me of my childhood. I remember looking through the Sears Catalog for toys and finding clothes just like this all the time.

The guy on the right has the most awesome pattern on his outfit. I took a bit of it and made it blue. I couldn't get enough of the pattern to tile, however. Here is what I came up with.
Maybe someone out there has better Gimp Skillz than I do and can make a tile-able version of this pattern. That would be totally cool!