My mom emailed me the photo they took when I first walked into the door at my surprise party.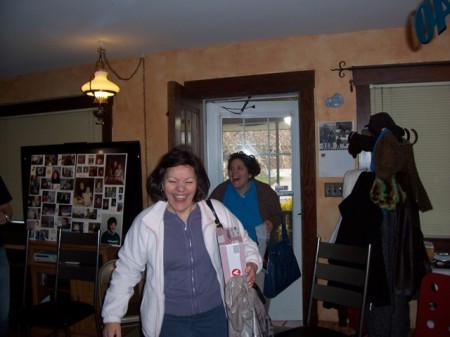 Within seconds of that photo, my mom was crying. You would have thought it was her surprise party. Within seconds of that photo, Kristen was hugging me and I barely knew what was going on or who was hugging me. It was all such a surprise!
Mike took some photos of me with some of the decorations as well: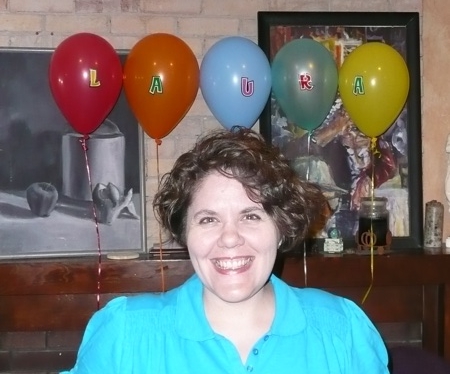 It was a great party and I'm so grateful to everyone who attended and planned it. A special thank you to Mike, Stacey, Dan, Reed and Mom!