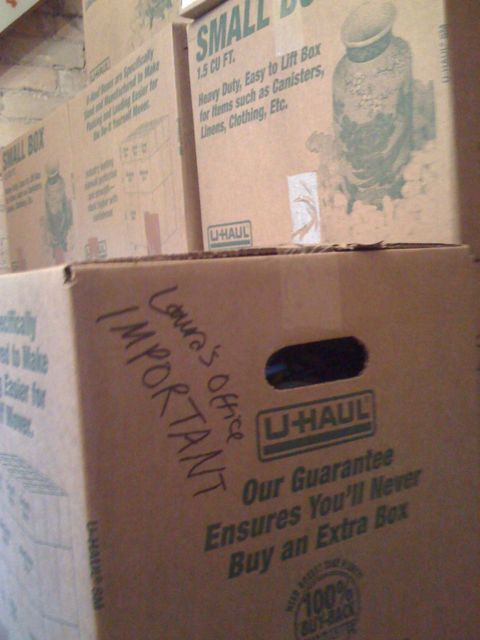 I got an order for a Starling Fitness journal this morning. Honestly, I can't tell you where my journal supplies are right now. I can barely tell you where my computer is, much less my specialty hole punch. I emailed the reader that it will take an extra week to send out the journal and offered a refund if that's unacceptable. I haven't sold a journal for weeks, but the minute I lose track of my hole punch, I get a new order.
Maybe I should move more often.
On the plus side, I'm super excited about the house. I can't wait to show it to my mom, Stacey and Dan today. They are helping us pack all of our furniture and boxes into a UHaul truck today. I'm wishing for a smooth move.
On another note, this WordPress app on my iPhone seems pretty nice. Writing on my phone is much easier than when I tried to type out entries on my Treo a couple years ago. Nice to know that I can still let words flow from my fingers even when my computer is boxed and inaccessible.
Wish me lots of luck, please. I need it!