I wrote an entry last week about my brush with Schoolyard BS for Plaid Stallions. If you didn't read it, here's the link:
I really considered it a writing exercise and loved the opportunity to reminisce about grade school. I posted a link to my entry just because I was proud of what I had written about an old memory and really didn't think anything about it.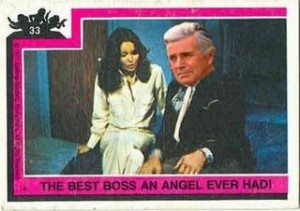 Apparently, there was some sort of contest and I was one of the winners!
Laura's entry is a tad long, so it's best read on her blog. Even though she is the spreader of the BS rumour, she uses it to get revenge on a bully, so it's ok. This story has everything and I'm a sucker for pictures of Jaclyn Smith.
I feel like that time I won the literary magazine contest in eighth grade. I'm THAT happy!
Gosh, I hope the prizes are some Plaid Stallions Trading Cards! Wouldn't that be so fitting?!