This postcard from PostSecret broke my heart.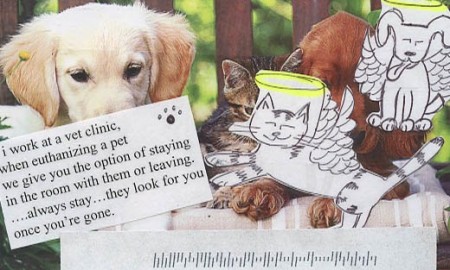 It reads:
i work at a vet clinic, when euthanizing a pet, we give you the option of staying in the room with them or leaving.
…..always stay… they look for you once you're gone.
I wasn't strong enough to stay with Linda when it was all said and done. I had been there to give her all the injections and help her live a full year after her diagnosis with kidney problems, but in the end, I just couldn't stay with her.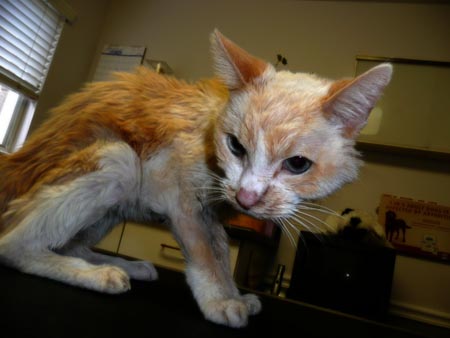 I'm so sorry, Linda.
---
PostSecret's beneficiary is the National Hopeline Network. It is a 24-hour hotline (1 (800) SUICIDE) for anyone who is thinking about suicide or knows someone who is considering it.