If you're thinking of decorating for Christmas, take a hint from this photo from Fail Blog: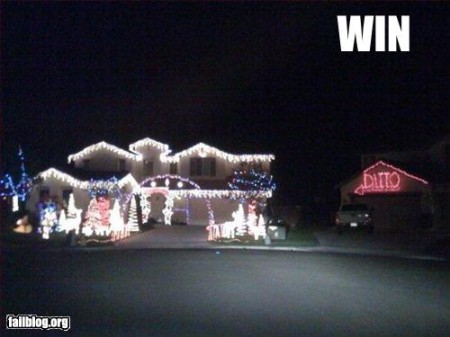 Mike and I have actually considered decorating the house for Christmas this year, but we haven't touched the lights yet. Maybe we should just put up the tree and call it good there. Does the whole world really need to know that we celebrate Christmas?
Via: Your Weekly Treats « Lolcats 'n' Funny Pictures of Cats – I Can Has Cheezburger?