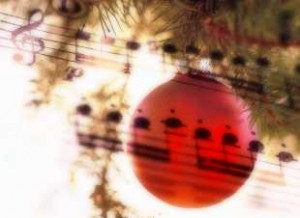 In honor of my friend, Braidwood at Authentic Threads, I've decided to create a Cool Christmas Playlist. Since some of the songs were recommended by her last year, she might not have much use for it, but there might be a song or two there for her.
I generally don't like Christmas music. There are only so many times I can hear We Wish You A Merry Christmas in a month before I start to get homicidal. I love unique Christmas songs, so I'm creating the coolest Christmas playlist EVAR.
Note: I've tried to link to Amazon.com MP3s for any that I could. If I couldn't find them there, I've linked to iTunes (with a warning). If I couldn't find it in either places, I've linked to an album at Amazon. Oh, and if you buy a song, I get a commission from Amazon or Apple.
I have lots more in my Cool Christmas playlist, but this list is already a little daunting. Hope you like it!