The wonderful three frames blog is celebrating Christmas with three-frame tidbits from a wide array of movies. This one, from White Christmas, is my favorite.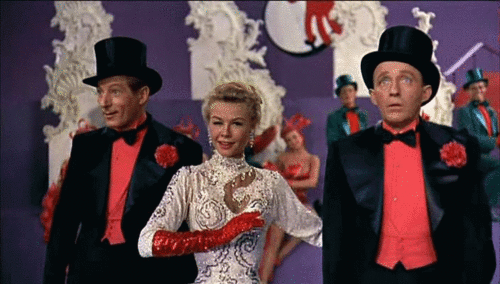 I love the look on Danny Kaye's face. So adorable! This three frame tidbit is taken from this Minstrel Number, which isn't very Christmasy at all, despite the lovely costumes. Scroll to the 3:22 mark to see the three frames moment.
I've had a crush on Danny Kaye since he was on The Muppet Show and sang the song, Inch Worm.
He's MUCH cuter in White Christmas…