I found this on Flickr a couple of weeks ago.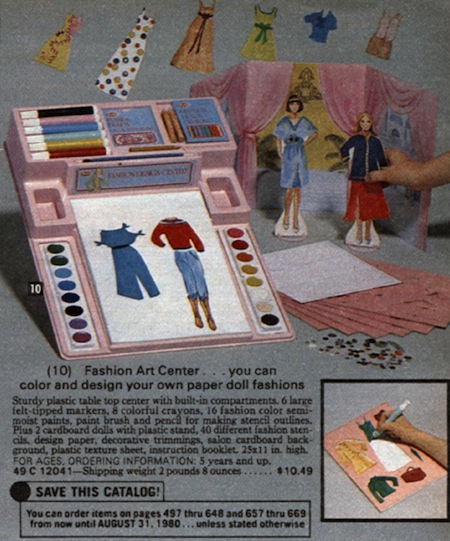 It was a toy that my mom bought for me when I was in sixth grade. It was called Fashion Art Center and I played the HECK out of it. I used up all the paint (did anyone else use up all the watercolor paint, ever?). The markers ran dry and all that was left were the stubs of the colored pencils in the end.
The only problem that I had was the patterns that you could outline didn't have tabs on them so that the clothes would stay on the dolls like proper paper doll clothing should. I learned how to add my own tabs soon enough, but my twelve year old brain just couldn't comprehend an adult making a toy without including the paper clothing tabs.
I have no idea what happened to that toy, but I got MUCH more out of it than the ten bucks my mom spent.