Poor Jaclyn Smith. Her hair has been brushed so many times that it is a matted mess.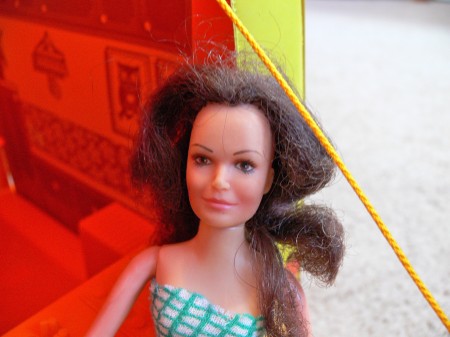 I loved Charlie's Angels when I was a kid, so of course, I had all three dolls. When I was rummaging through my Barbies, I found Jaclyn in this hand sewn outfit that I had made for her. It was difficult to find clothes in the stores for the Charlie's Angels Dolls when I was a kid and Barbie's clothes didn't fit her, so she ended up in my wretched designs.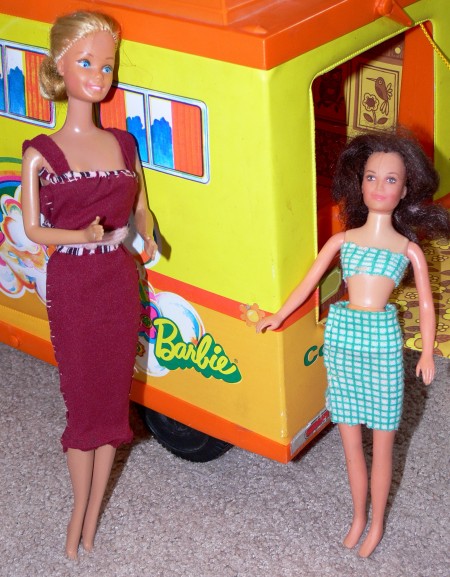 Fortunately, I found her correct outfit along with her partners in dectective-ness.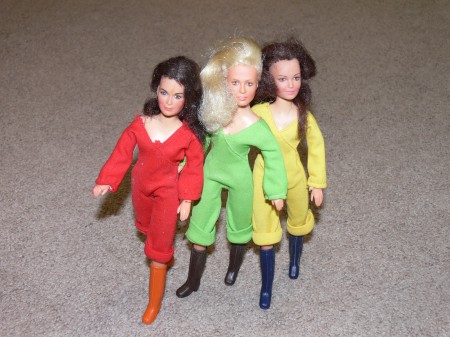 Here is a closeup of their faces.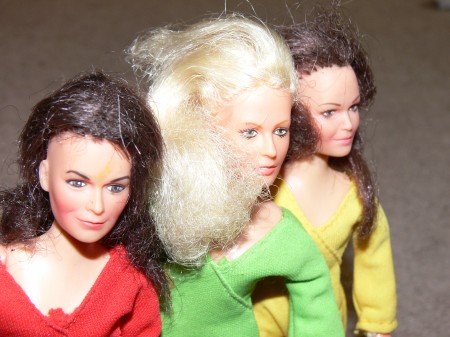 I found some other outfits for them. Here they are in some catsuits and a fluffy number that sheds white feathers everywhere.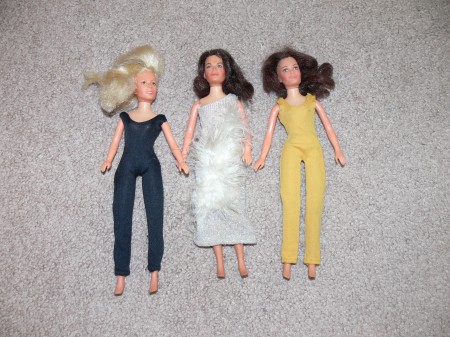 Here is a closeup of Jaclyn Smith.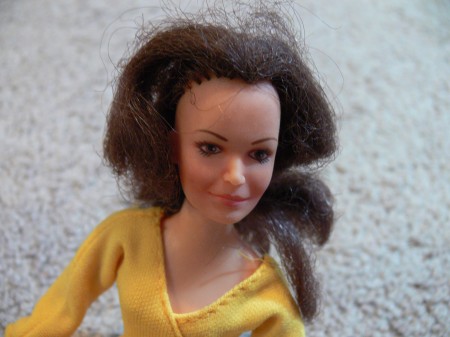 Here is a closeup of Cheryl Ladd.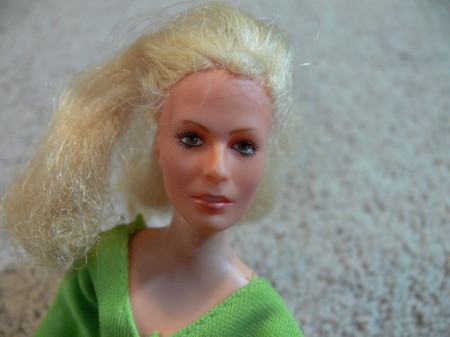 Here is a closeup of Kate Jackson. She was my favorite Angel, as you can see by the haircut I've given her.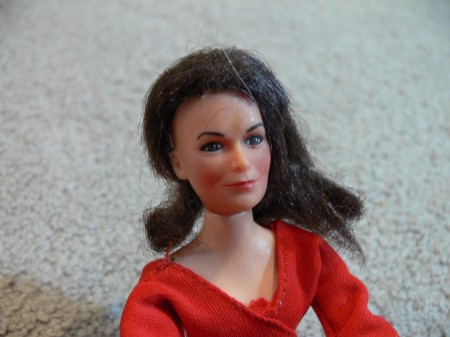 Their scarves are long gone, but they still look pretty good.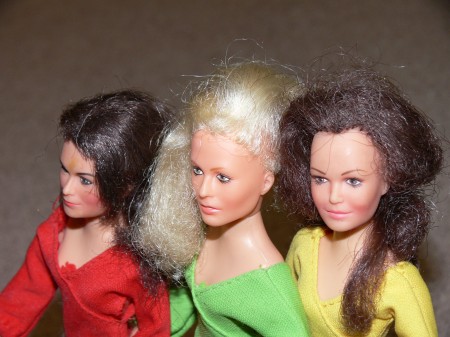 Stacey and I played with these dolls so much. Technically, I think the Cheryl Ladd doll is hers, but I'm glad she ended up with my toys because she didn't get separated from the other Angels.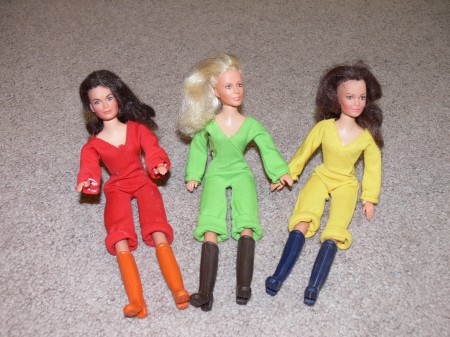 I spent a few hours yesterday just going through the Barbies and their clothes in order to find all of the correct outfits for these Charlie's Angels Dolls. Finding the boots was the hardest. As I dressed the naked dolls, it reminded me of all those times from my childhood struggling to pull the clothes over their legs and arms. I'm much more dexterous now and dressing the dolls is easier. I wonder if playing with Barbies is why I was so good with fine motor skills as an adult. Considering all the little buttons, snaps and ties, I wouldn't be surprised.
For more Charlie's Angels memories, read this: