This morning, there are snowflakes on my porch and lawn chair.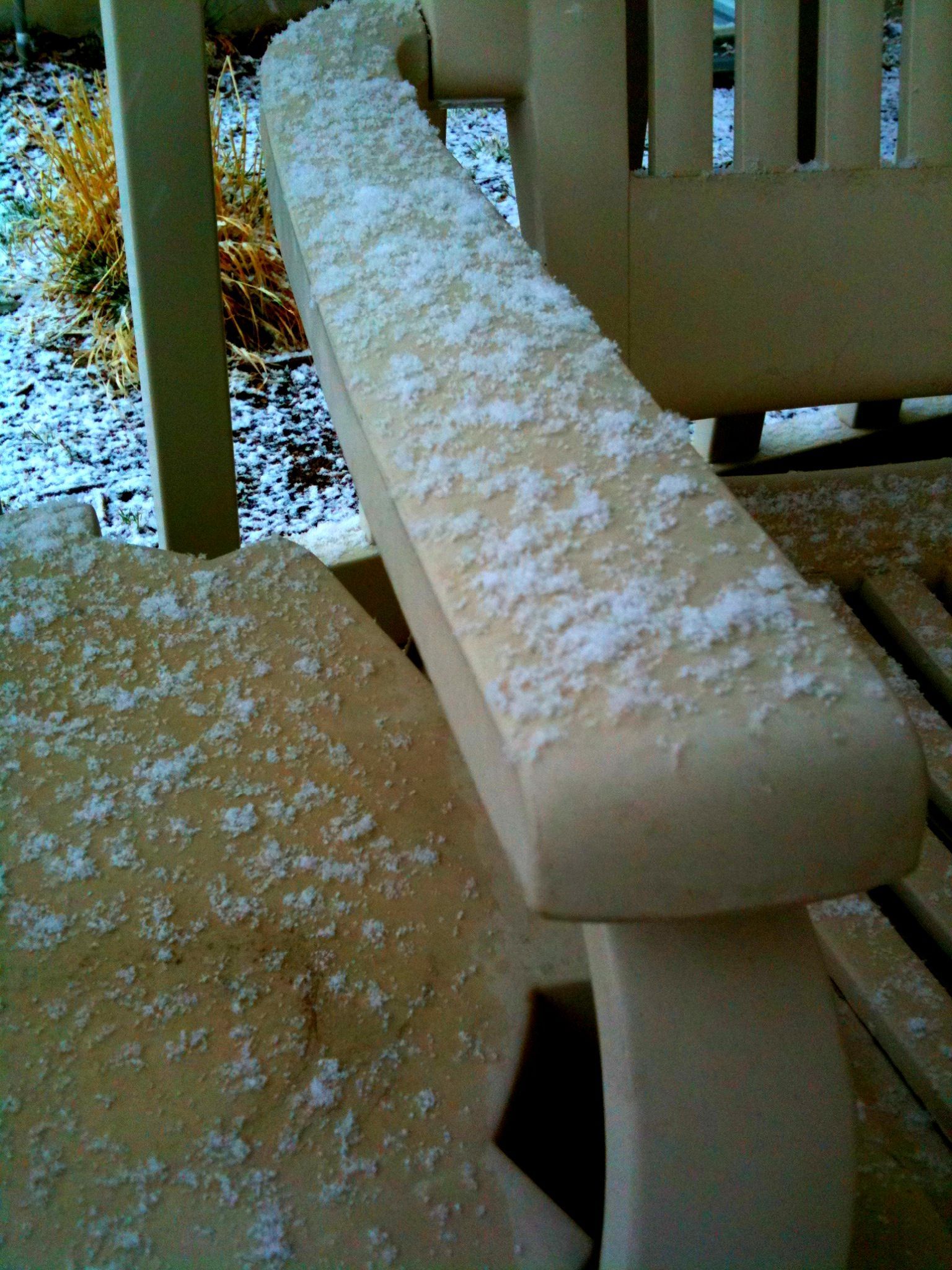 It's the same lawn chair I sat on yesterday in the warm weather, wondering whether I should change my welcome sign from "Winter Greetings" to "Spring Greetings." I am sick of this bipolar weather. Yesterday it was spring, today it's winter again. I thought we were through with you, Mr. Snow Miser.
I'm sure I'll be wishing for warm snow that melts within a day when it's August and the heat is barreling down on me, but for now, I'm ready to say goodbye to winter.