I was cleaning off the kitchen table, gathering dishes from this morning's breakfast. My hand hit the back of a chair and I dropped a glass. This is not a new occurence. I drop a glass every couple of days or so, but they usually bounce on the carpeted floor and the worst I can complain about is the liquid that threatens to stain the carpet.
Today, however, the glass shattered.
I realized, as I picked up the shards, that it was a McCullough's glass. I had won these glasses from McCullough's one night, but I can't remember what I did to win them. A sick panic washed over me as I picked up the sharp pieces of my past. Did I still have the other one or had I broken it as well?
I rushed to the cabinet and pushed aside the cups and glasses until I found it: my last remaining vestige of McCullough's.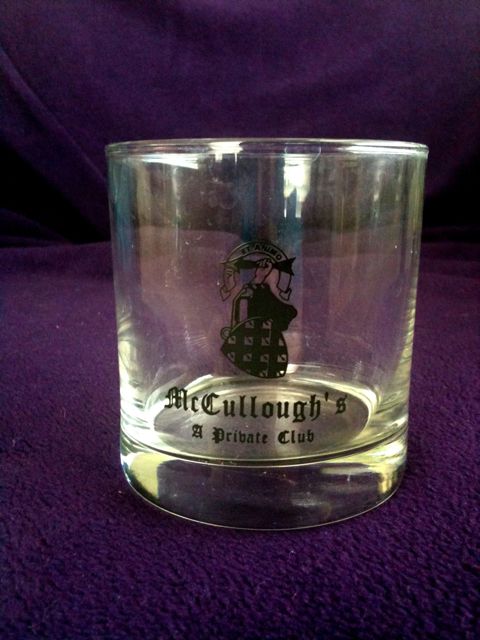 After The Ritz closed, we mourned. It reopened as McCullough's Private Club. It was there that Mike and I first fell in love with darts. It wasn't quite like The Ritz, but it was good enough. We went there with my sister Stacey many times before it finally closed as well.
The only thing I have reminding me of those days is this lone McCullough's glass, in mourning over the loss of its partner.