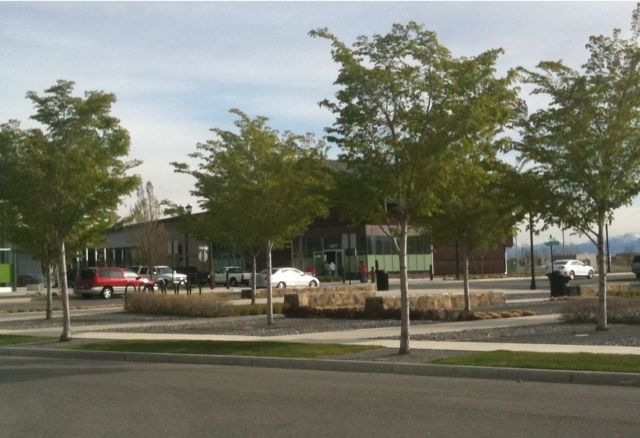 Early every Saturday morning a big diesel truck pulls up to one of the vacant stores in Daybreak. A ton of produce is unloaded and then a few minutes later, a gaggle of people show up with laundry baskets, boxes and rubbermaid storage containers. They wait in line and come out with their baskets full of fruit and veggies.
This was going on even in the cold months of March and April, so there's no way this is some local farm collective thing. This stuff is being shipped to Utah in big semi-trucks.
By the time I throw on my clothes and run out there to ask someone about it, they're gone. I really need to wake up earlier on Saturday mornings because I'd love to know what's up with the laundry basket freakshow.