This year, our Halloween theme is 60's and 70's. I absolutely LOVE this costume idea because it reminds me of the Roy Lichtenstein paintings in the Sixties.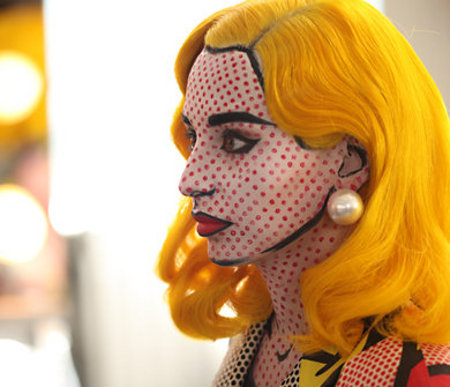 This was created by a M.A.C Cosmetics artist for Halloween last year and I think it's genius. They started by using white makeup on her face and then added the black lines to highlight the features.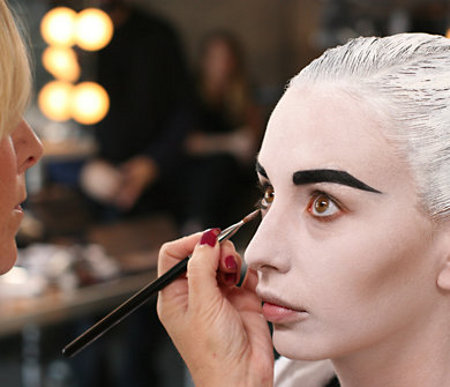 Then they used a dowel twisted into red lipstick to create the red dots on the face.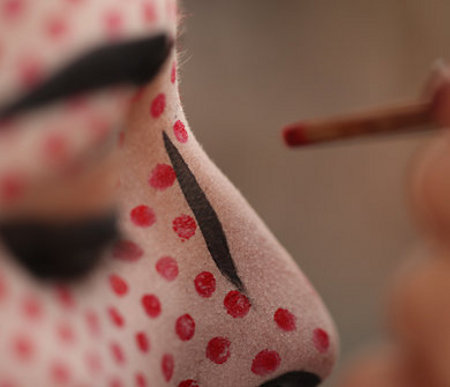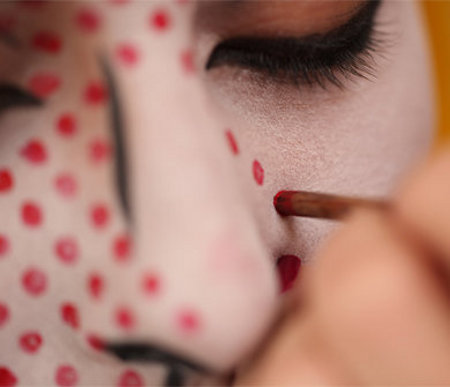 The finishing touches include a bright yellow wig, oversized earrings and a dress made from polka dotted material (which might be the most difficult part of making this costume).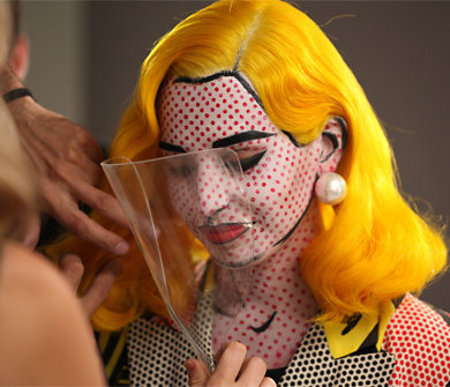 One note of caution: if you are going to a Halloween party, this kind of makeup is VERY difficult to keep for an entire night. One touch to the face, and the image is ruined. Make sure you do a test run at least two days before your party so you can perfect your technique and practice NOT touching your face for the month before so you have a chance of living through the night without smearing your own makeup.
Via: Go Retro!: A Halloween Costume that Really Pops
Update: 08-15-13
Felicia Day did a similar look for Comic Con this year: