I love this old advertisement from Coty cosmetics.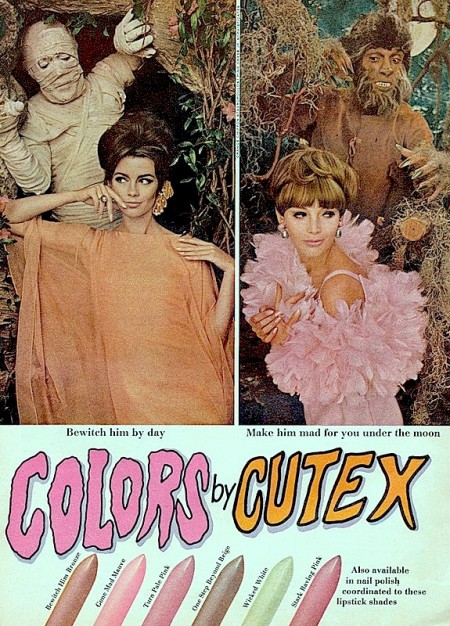 The Mummy and the Wolfman are two classic monsters that we just don't get to see anymore. Sure, there are scary mummy or werewolf movies, but they have changed so much since the Boris Karloff and Lon Chaney days.
This advertisement just brings back all of that classic Monster Mash to me. Here is a closeup of the Wolfman.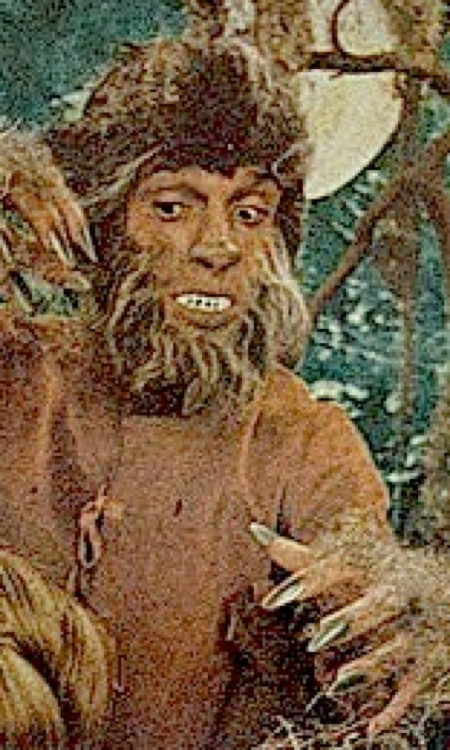 And a the detail for the Mummy.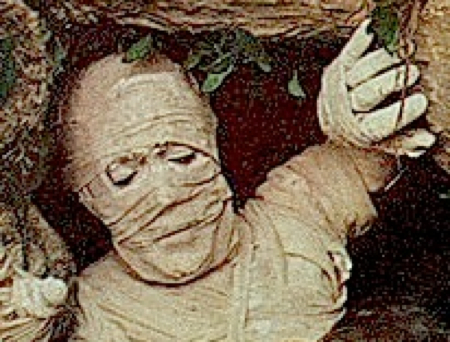 Advert via: vintage_ads: LiveJournal