The best part of living in Daybreak is seeing the lovely homes in the neighborhood. I was particularly struck with this home this morning.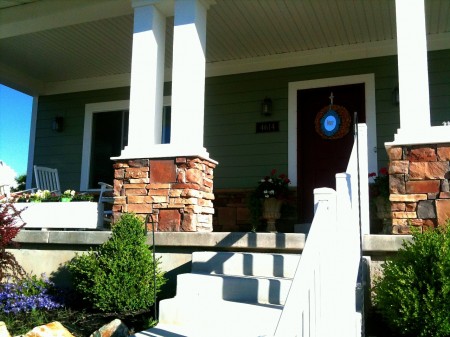 Many homes have beautiful red doors, but this homeowner matched the door to their park bench.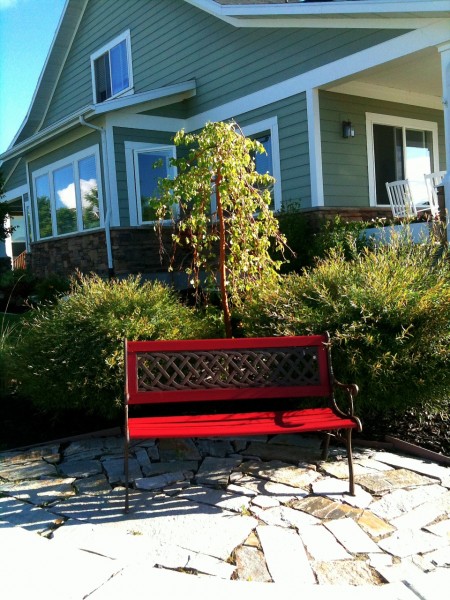 Few people would think to match the little birdhouse to the color of the door, but it ties everything together.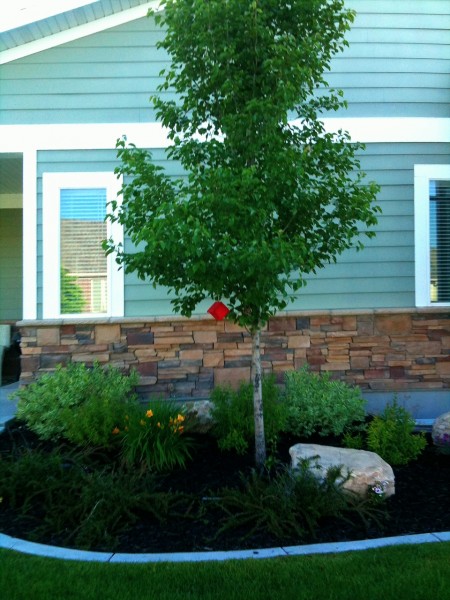 Even the glass left on the table from last night's picnic matched. I really felt like I was looking at a house featured in Better Homes and Gardens.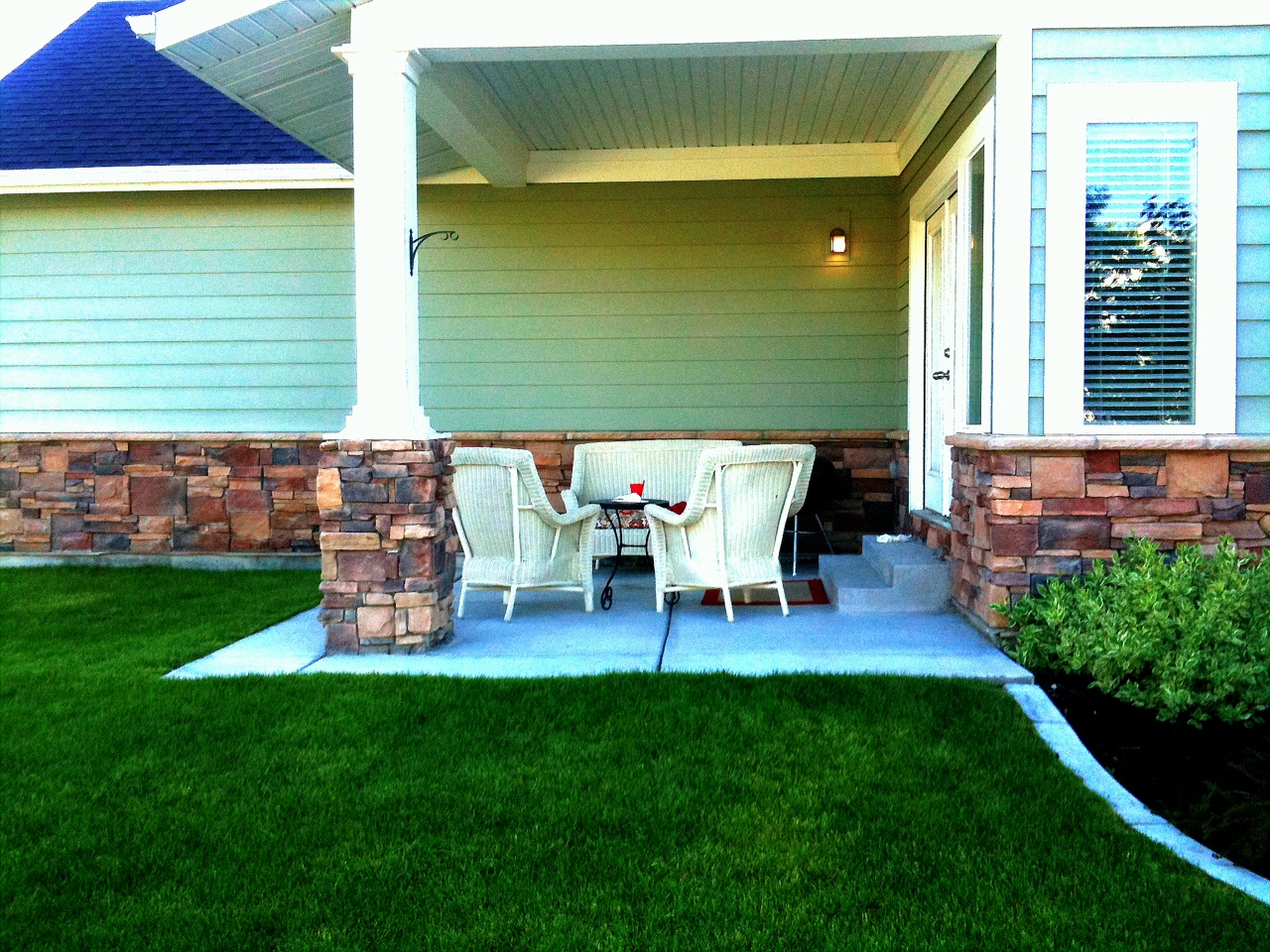 Thank you, Daybreak Homeowner, for having such a beautiful yard. Your home made my morning walk a joy.