I found this photo among my grandmother's things and I thought it was just beautiful.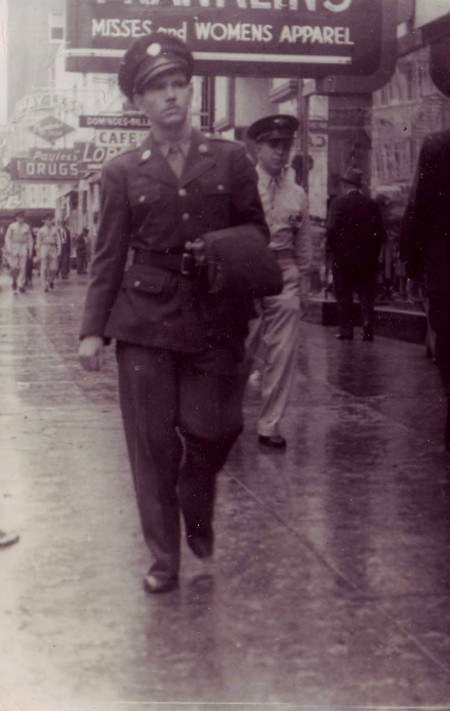 I don't know who it's a picture of. It's not any of my grandmother's three husbands. It doesn't look like her brother or any of the other men in her life. In fact, it's so entirely NOT posed that I wonder if she snapped it of a stranger.
Hello, Military Man. What are you doing here among the photos of babies and grandfathers? Who are you? Are you still alive today or have you joined the rest of the faces in this old book?