While Mike and I were taking Nina for a walk this afternoon, we came upon the aftermath of an awe inspiring accident on the corner of Daybreak Parkway and Kestrel Rise Road.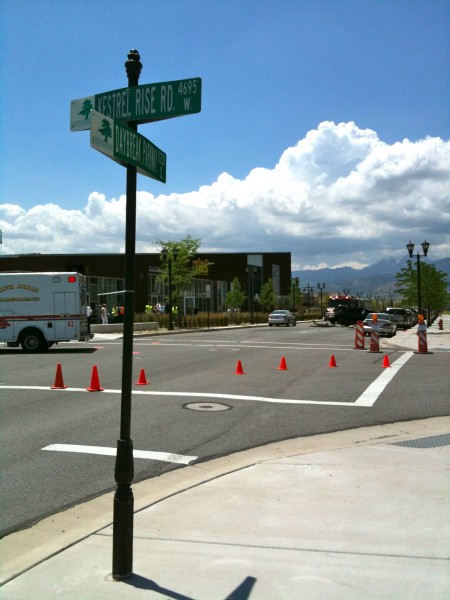 I talked to Marcie Hennessy, who works at Nine Salon, and had a front row seat to the accident. She said that the gray minivan was crossing Daybreak Parkway and clipped the Blue Tahoe on the rear, flipping it over.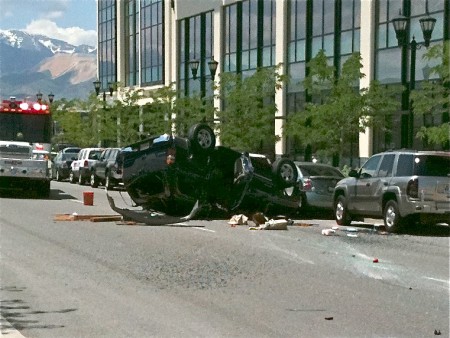 Considering that the Tahoe flipped TWICE, I asked Marcie if she thought the Tahoe might have been going over the speed limit and she said probably.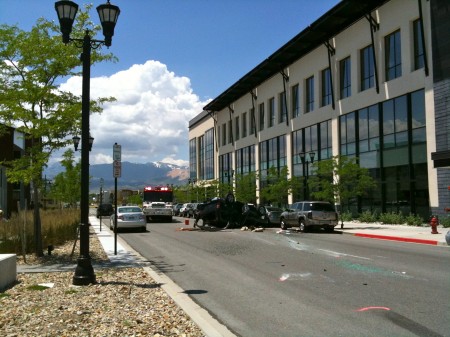 They saw children and the drivers of both cars taken away in the ambulance, so all our thoughts are with them right now, hoping that everyone escaped from the accident without injuries.