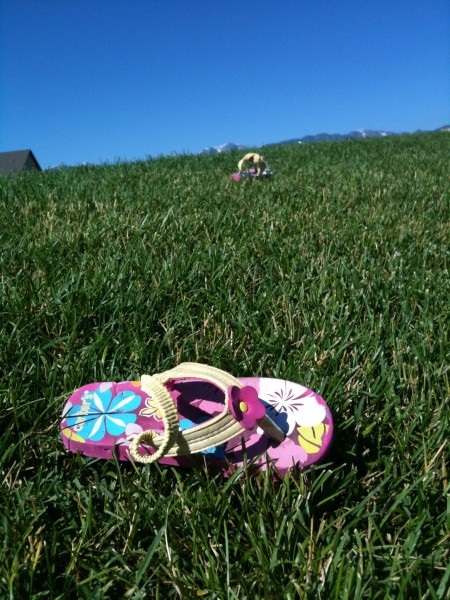 Walking around Daybreak so often has left me noticing a strange phenomenon. At least once a week, I find a pair of abandoned shoes.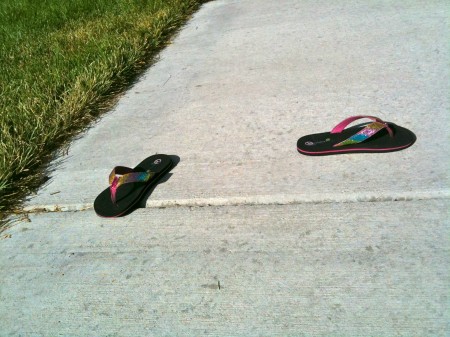 Once abandoned, they stay there a couple of days until, presumably, they are removed by the lawn care employees.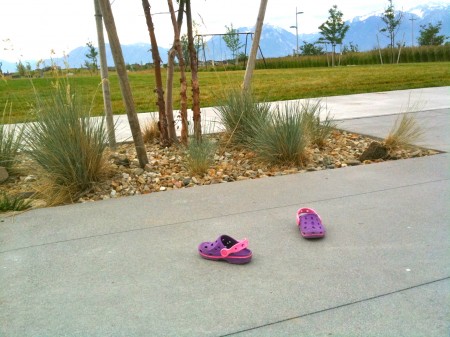 When I was a kid, my mom would have made me return to wherever I had lost my shoes and retrieve them that very day, yet these shoes stand unclaimed for two or three days before disappearing. Have shoes lost their value over the years? Are they now disposable?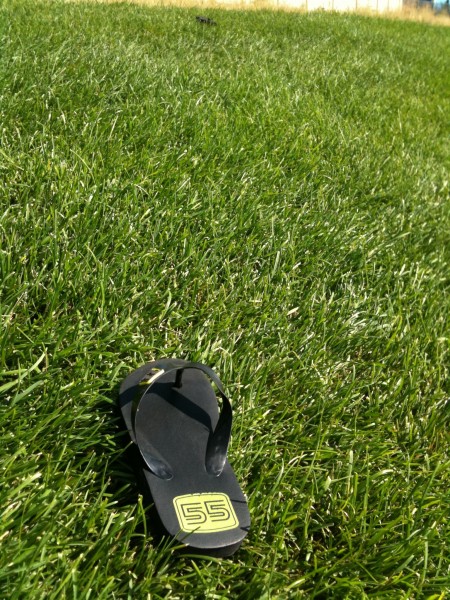 Just last week, however, I found myself walking Nina in the grassy area of Founders Park. It was so wet that my ballerina slippers were getting soaked, so I took them off, shaking off the droplets of water and letting the cool grass soak between my toes. I set my shoes on the stone seat and let Nina run around the grass for a bit. After a few minutes of looking at the scenery, it was time for us to leave.
I laughed to myself as I realized that I almost left, abandoning my shoes…