I can't stop laughing at this animated GIF: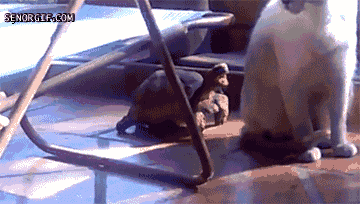 I just keep watching that turtle bite that cat's butt and coming away with a mouth full of fur. It makes me laugh over and over!
GIF Via: GIF: Interspecies Love Bites! – Lolcats 'n' Funny Pictures of Cats – I Can Has Cheezburger?