I absolutely ADORE this advice from Ron Swanson:
Never half-ass two things; whole-ass one thing.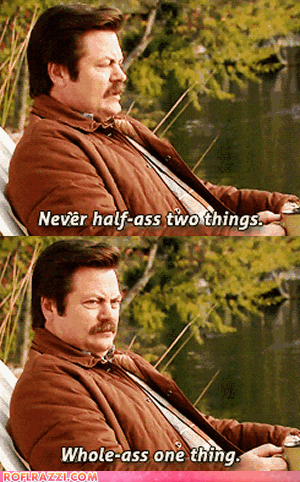 This single quote has convinced me that I need to watch Parks and Recreation from the very beginning.
Via: My New Motto, Courtesy of Ron Swanson – Celebrity Pictures, Lol Celebs and Funny Actor and Actress Photos – ROFLrazzi.