The sock puppet who was the star of the Pets.com commercials was my absolute FAVORITE part of the the First Dot Bomb. Just in case you don't remember them, here is a medley of some of their commercials.
There are some different commercials in this video and the end shows the Pets.com puppet in the Macy's Day Parade.
Of all these commercials, I haven't been able to find the "Where's the love for the ferret?" commercial that Mike and I used to quote all the time. We loved that little puppet so much that we bought one. He still looks at us from the kitchen shelf every day. I took him down from the shelf to take some pictures of him.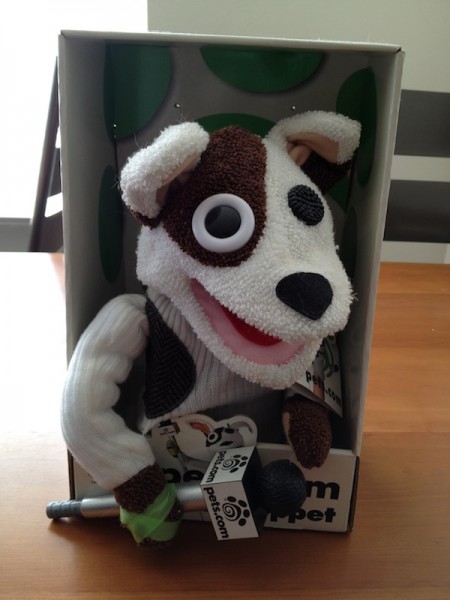 I can't believe that Pets.com had enough money to make the sock puppet when they shipped fifty pounds of aquarium gravel to us for FREE. No wonder they went out of business.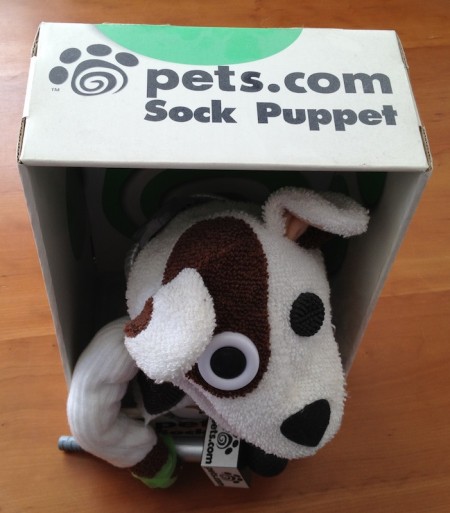 They even recreated the watch on the puppets "neck." It's set to 8:00 on the 11th every day.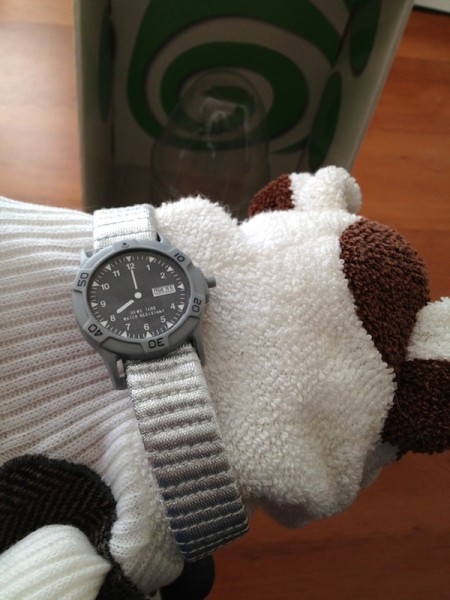 His microphone is even taped to his hand, just like in the commercial.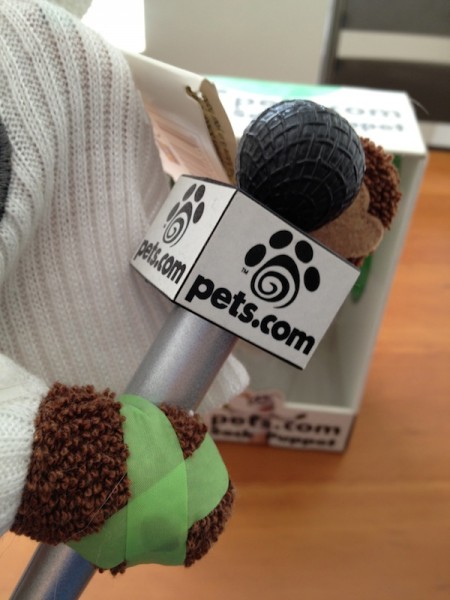 They even recreated his uneven eyes.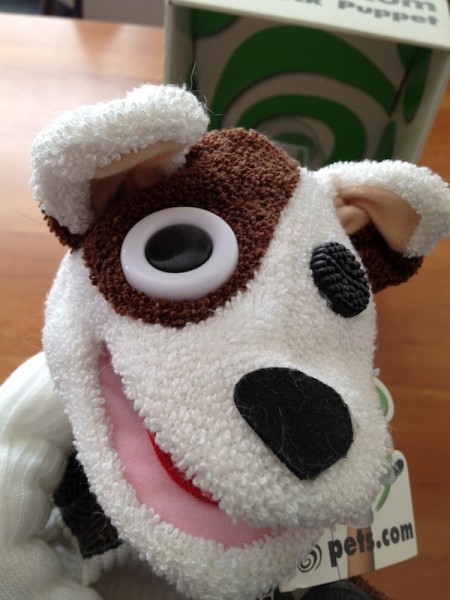 In the end, Pets.com went out of business because they spent money on Macy's Day Parade balloons, prime time commercials and free shipping without boundaries instead of focusing on fulfillment and adding to their warehouse locations. It was a business that could have really worked if they had stayed "small" for long enough to survive the Dot Bomb. The cost for those prime time commercials were what made us love them, but at the same time, it's what killed them in the end.
That's why the Pets.com puppet stays on our kitchen shelf, looking down on me. It reminds me to remember the mistakes of the past and make sure we don't make the same ones.