My Commander-In-Chic Manicure lasted almost two weeks, but it was time to change my polish. I call this one Flowers in the Quicksand.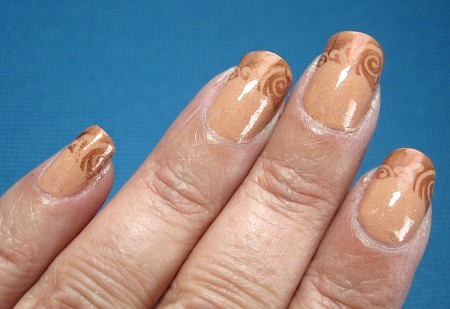 Matching Pedicure: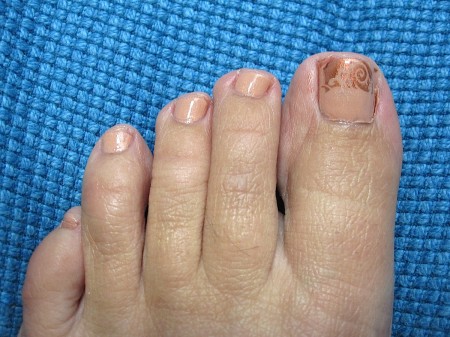 Continue reading for the tutorial:
Supplies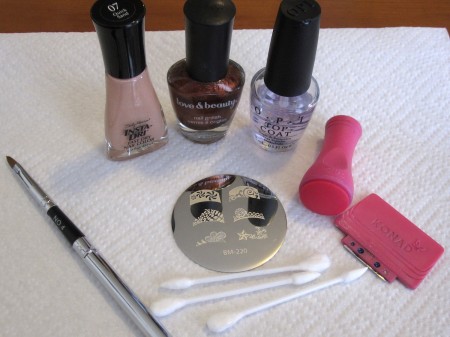 Sally Hansen Insta-Dri 07 Quick Sand
Love & Beauty Bronze (I bought it at Forever 21)
OPI Top Coat
Konad Stamper and scraper
Fingernail polish remover
Cotton Swabs or nail brush
Directions
Apply two coats of the Quick Sand color
With the Bronze color, apply the stamp from plate #BM220 to the tips of each nail
Clean up the polish on the cuticles with the cotton swab and fingernail polish remover

Apply two coats of Top Coat

For manicure, apply the stamp onto the big toe only.
Here are some more pictures: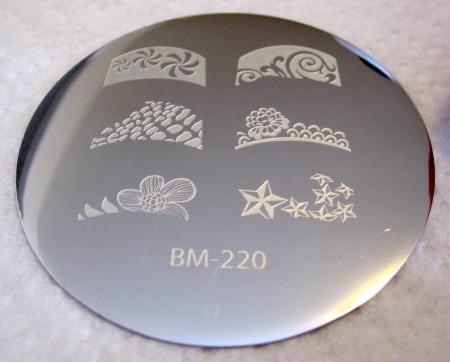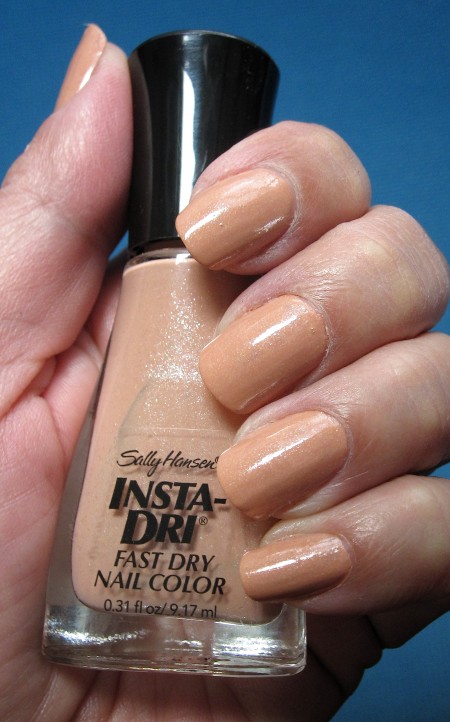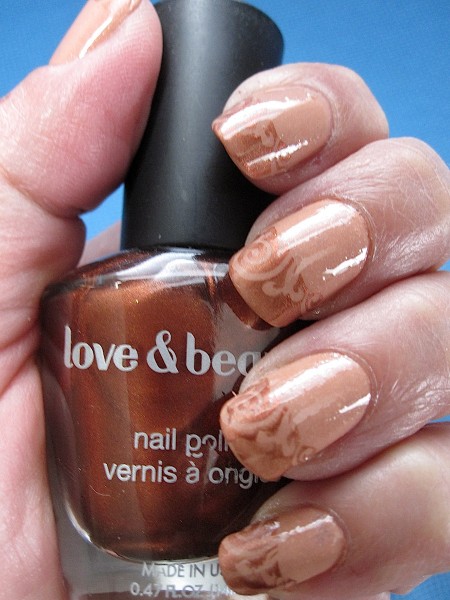 If you need help using a stamping plate, here is a video tutorial: