I wanted a simple manicure after all the fancy stuff I've done lately.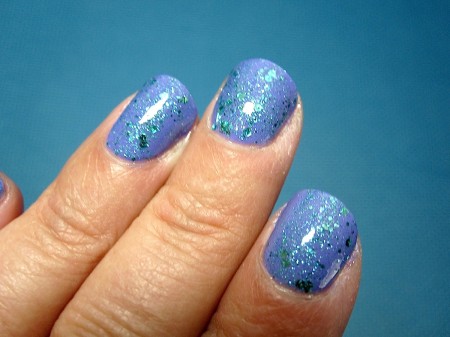 For a base, I found this Wet 'n Wild Megalast polish called On a Trip (213C) and I have been VERY happy with it.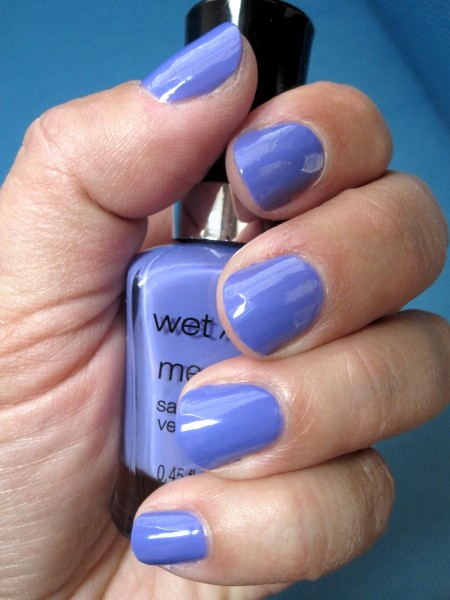 I am SO impressed with this polish. It was only three bucks, had a nice, large brush inside and the coverage is wonderful. This polish is as good as the Sally Hansen Salon polish. In fact, I liked it as much as OPI polish and has lasted just as long.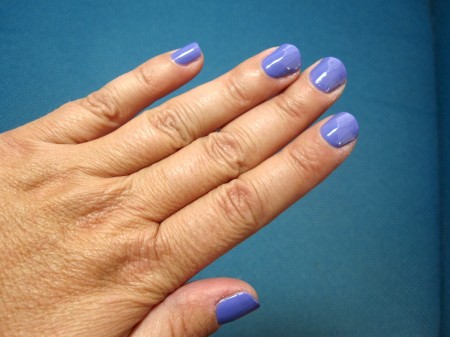 Even though the polish looks great all by itself, I wanted a little pizzaz, so I put on one coat of the Jordana Glitters polish in Celestial (12).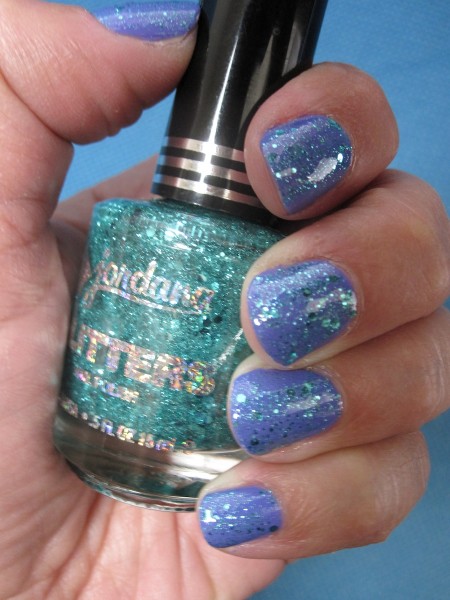 I expected this polish to be pretty subpar because it cost less than a dollar at Kmart, but I am so happy with it, I'm going back to buy the other Glitters polishes. I love the different sizes of the glitter. It makes it look VERY textured.
Here is the matching pedicure.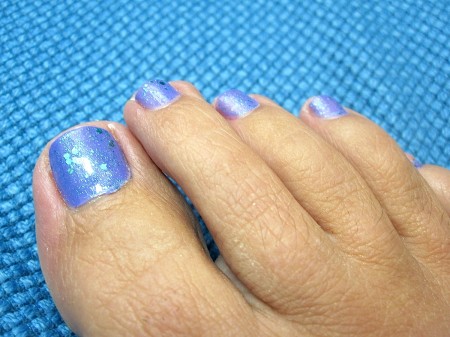 This manicure has lasted me a full week with very little chipping. I'm beginning to believe that I can make ANY manicure last two weeks as long as I have two coats of the OPI top coat.
I also bought the Wet 'n Wild Megalast I Need A Refresh-Mint (218A). I can't wait to use it on my next manicure!